Hello Lovelies,
IT'S OUR BIRTHDAY! We are officially 9 years old today!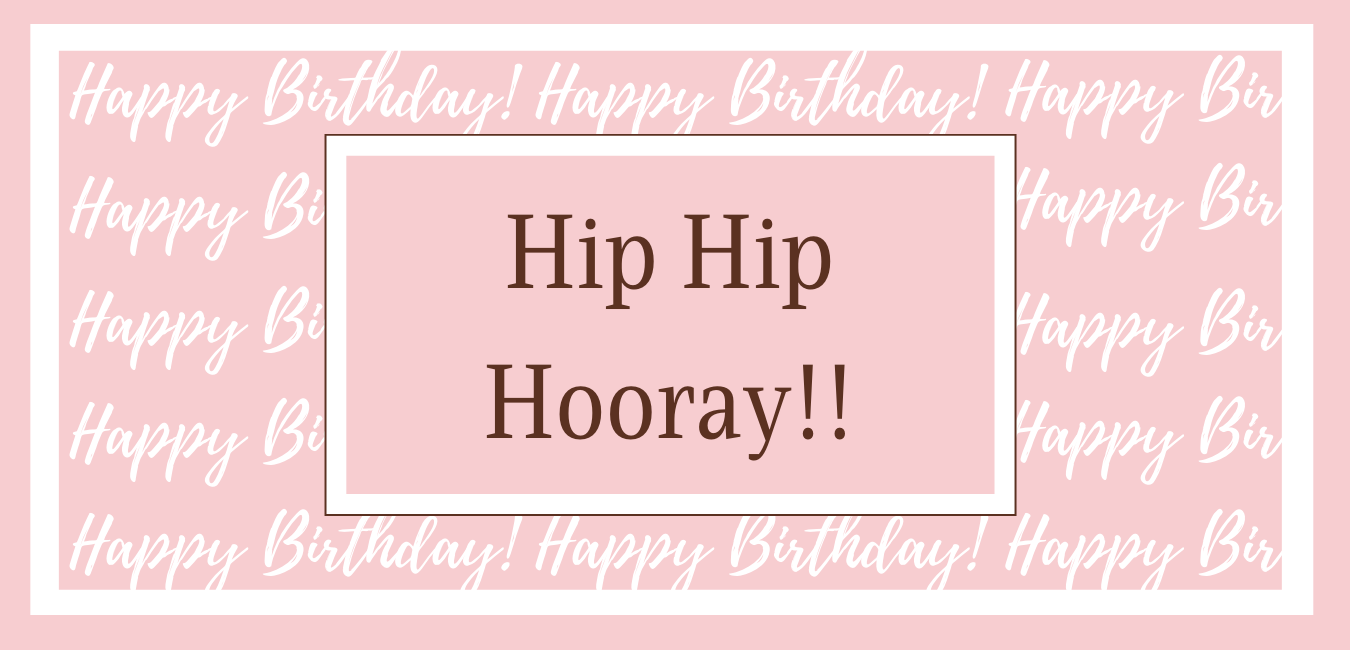 *Our shop has been open 8 years, but our online store has officially been open 9 years today
I will never forget the day that I opened the doors for the first time to welcome customers into Cerys' Closet.
We had worked for weeks to get the shop ready.
We made bespoke hanging rails, bespoke changing rooms, I had an idea to make the counter look like a vintage telephone box using 2 glass paned doors... that I changed last minute as the red colour was over powering. So Sue a.k.a Mum was decoupaging it with Marilyn Monroe wallpaper until 1am the night before.
I remember panicking, thinking I wouldn't have enough stock to fill the shelves, that orders wouldn't arrive in time, that no one would turn up on opening day or any day after that, that I would fail.
And then something wonderful happened.... You found my little shop and the rest as they say is history.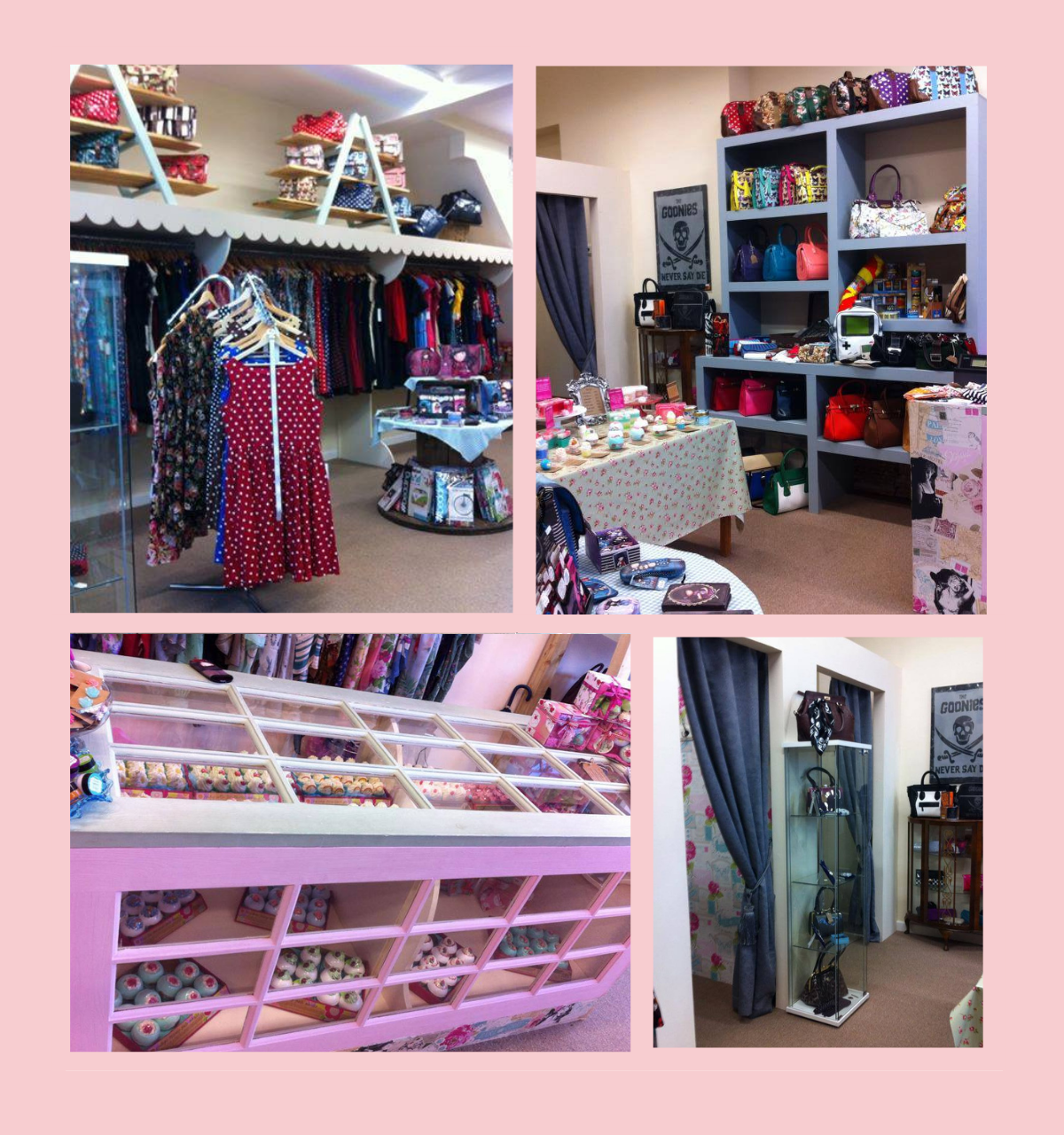 Above is a collage of pictures of the first shop in those first few months.
Why We Have Never Celebrated Our Birthday On The Actual Opening Day
I am always reluctant to post on our socials that it's our birthday is the 16th of August, I will often avoid posting, or wait a few days after to announce our birthday.
But the truth is; the 16/8 is the very first day that our online shop went live, and the first day I opened the shop doors to Number 6 Commercial Street, all those years ago. AND YES, I made a Rock 'n' roll faux pas!
I LAUNCHED OUR SHOP OPENING ON ELVIS' DEATH DAY!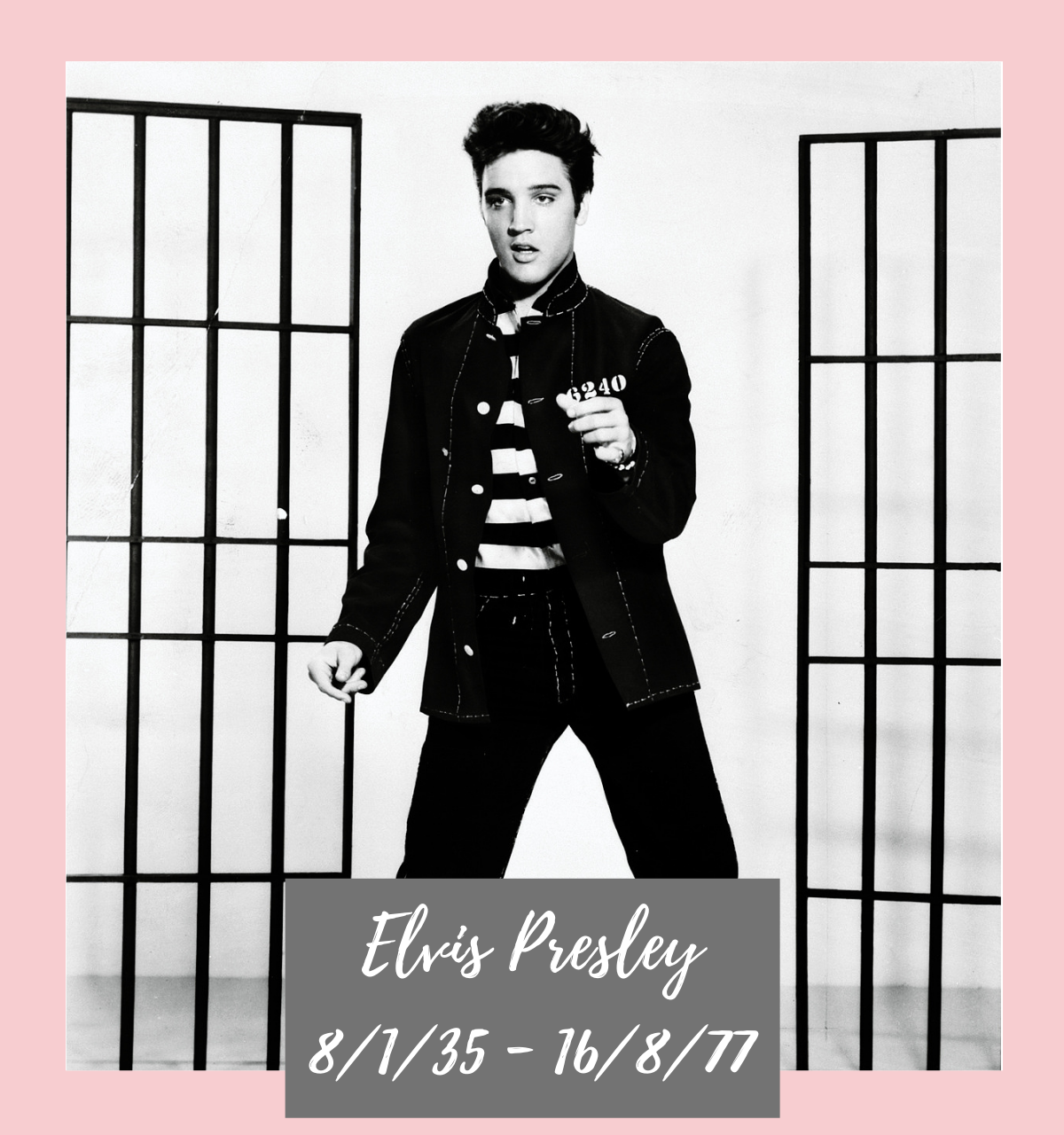 I will always remember opening the doors to the first customers of the day; a wonderful group of Rock N Rollers from Newport way, that pulled up in a Cadillac car right outside the shop.
The ladies came in and were checking out the dresses on the rails and trying them on in our new changing rooms, and the men were stood near the counter in their turned up jeans, white Ts and classic slick backed hair.
I was thrilled and amazed that they had taken the time to travel to my little shop.
As I was wrapping up their purchases and chatting away - they asked why I had picked that day to open the shop.
The truth is, I had already delayed the opening the shop by 7 days because of a stock delay, so the 16th was the day that I had chosen to marry up to our official first day of launching our online presence the year before.
That's when they told me that I had made a Rock 'n' Roll faux pas.... that the day I opened my shop was Elvis' Death Day.
I was mortified!
The whole Rock 'n' Roll community are mourning/ remembering one of the greatest contributors to the Rock 'n' Roll movement and I've just flung open my doors willy-nilly and possibly p***ed off my ideal customer base.
I wanted the ground to swallow me whole, or to close the doors and start again tomorrow.
Luckily my terrible timing didn't deter too many people and the shop took off, but it taught me a valuable lesson... no matter how excited you are about something.... CHECK YOUR ROCK 'N' ROLL CALENDAR!
I've made other errors throughout the years, but this is the one that sticks with me even to this day.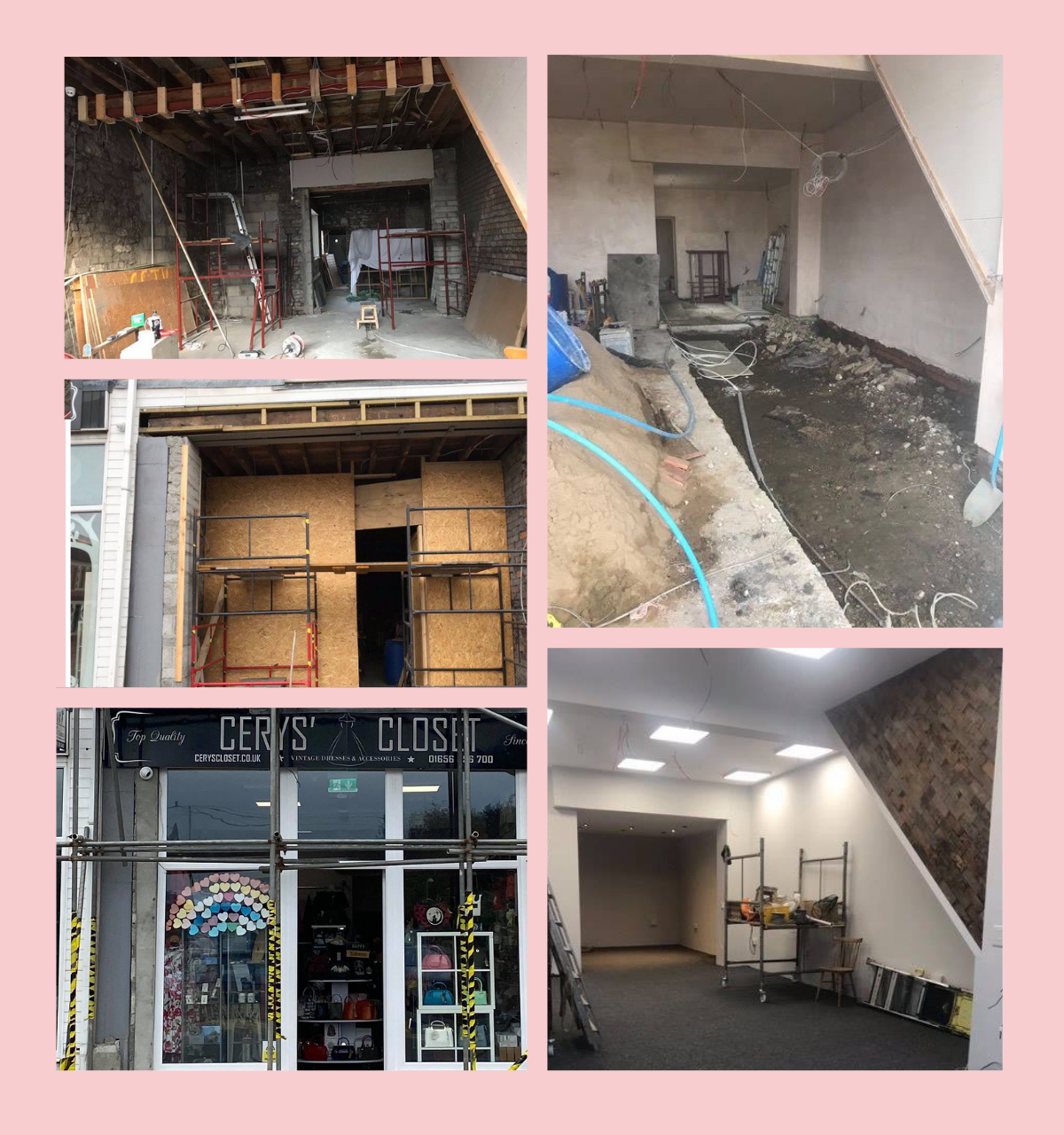 Since opening our doors all those years ago, there have been a few changes...
We bought the shop next door to our original shop, completely gutted, renovated and moved into our new location.
This was 2 years of hard work done mostly by our family and was certainly a labour of love.
The building is over 100 years, and we did our very best to keep some of the original features as well as modernising.
I personally underestimated the amount of damp one building could hold! The poor love was practically drowning! These old buildings don't have a damp course, and t's old clay floors beneath the parquet and quarry tiles was sodden. The chimney breasts were leaking, the roof was leaking.
But we took the time to take it back to bare bones and fix all the problems and now she is structurally sound for another 100+ years.
We managed to salvage the original 100+ year old parquet flooring and repurposed it as a feature wall and our new counter (My father's idea and it's amazing!)
There was much debate between sanding the wood vs leaving it in it's worn state. I am so glad that we didn't sand it... it looks really rough on the wall, but there is a lifetime of scars on the old wood and I love looking at it.
Here is a snapshot of the inside of our shop as you would see it today....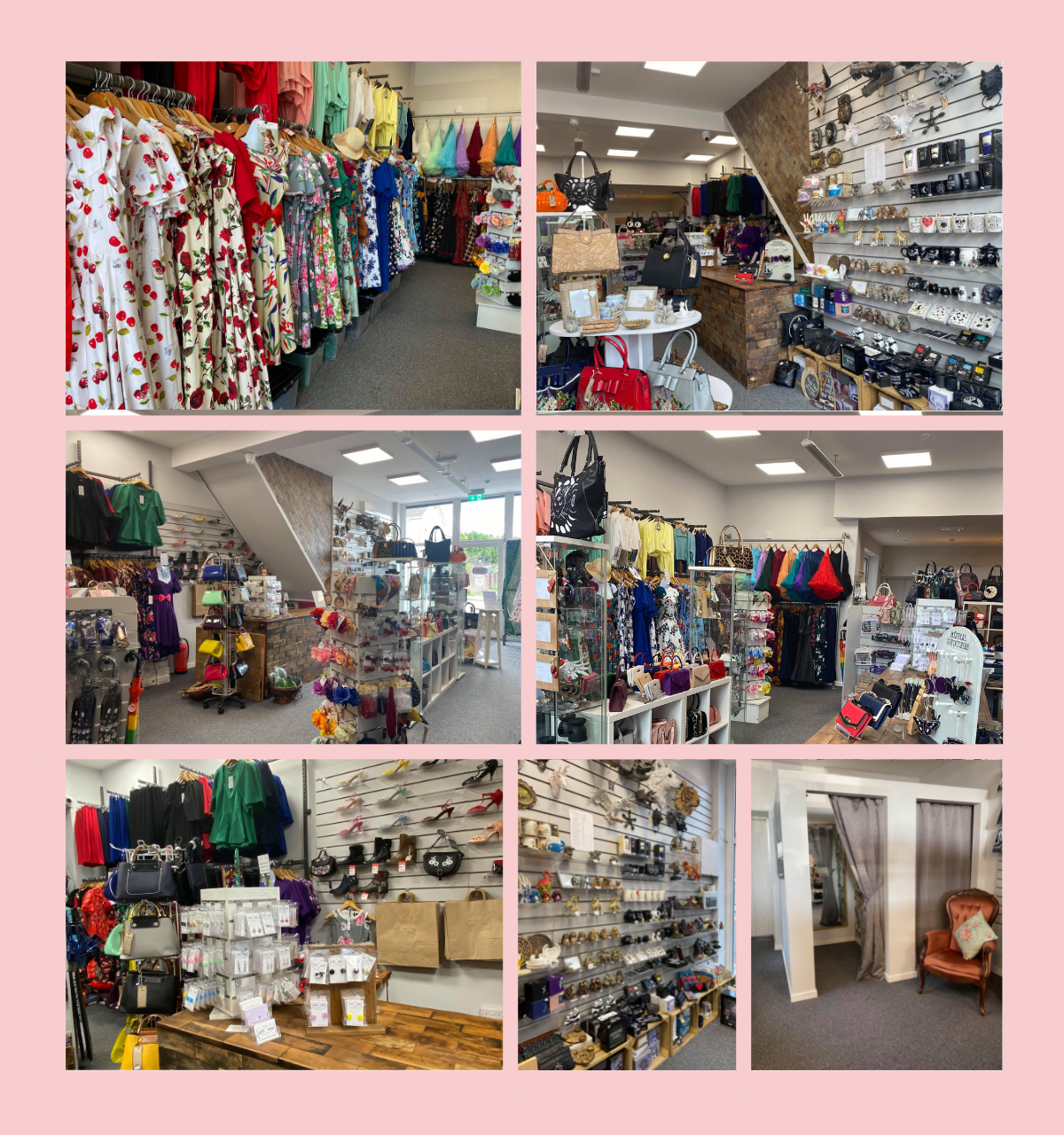 In 2020 I finally launched our own brand of clothing, designed by me (Cerys) and made in the UK.
This was a labour of love and took over 2 years to complete... I wanted clothing that would fit body shapes well, leaning towards the curvier ladies out there.
I know when I say this, a lot of people automatically think plus size ladies, but this was not the case. I mean any ladies with curves at any size that don't fit the high street "norm"...
Many MANY years ago as a teenager, I was Kim K curvy! I had a size 10 waist, but DD boobs and large thighs. This made clothes shopping a nightmare! Especially when looking for clothes that would fit and flatter a larger bust without making it look like I'm wearing a sack.
I have been all sizes from a teenage 10 to a current size 20... and all the way along I have experienced the same problems with clothing.
Most tops would fit my bust but be SOOO baggy everywhere else, often giving the impression that I was larger than I actually was at that time.
Jeans would fit my large thighs but would gape on my waist, exposing my butt crack to the world.
Dresses would cling to all the wrong places. Especially those that were in fashion on the high street at that time. You would have to be rail thin to wear the pretty dresses or end up looking frumpy in something less fashionable.
I wanted to start a brand of clothing that would fit and flatter ladies like me... those with curves that want to show them off, to accentuate the good, while camouflaging the bits they don't like. But be classic in their cuts, so even when the high street fashion moved on, these items would still be stylish.
And in 2020 the years of research finally came to fruition in the form of The Vera Dress, The Betty Peplum Top, The Laura Wiggle and the Bang Bang pencil skirt.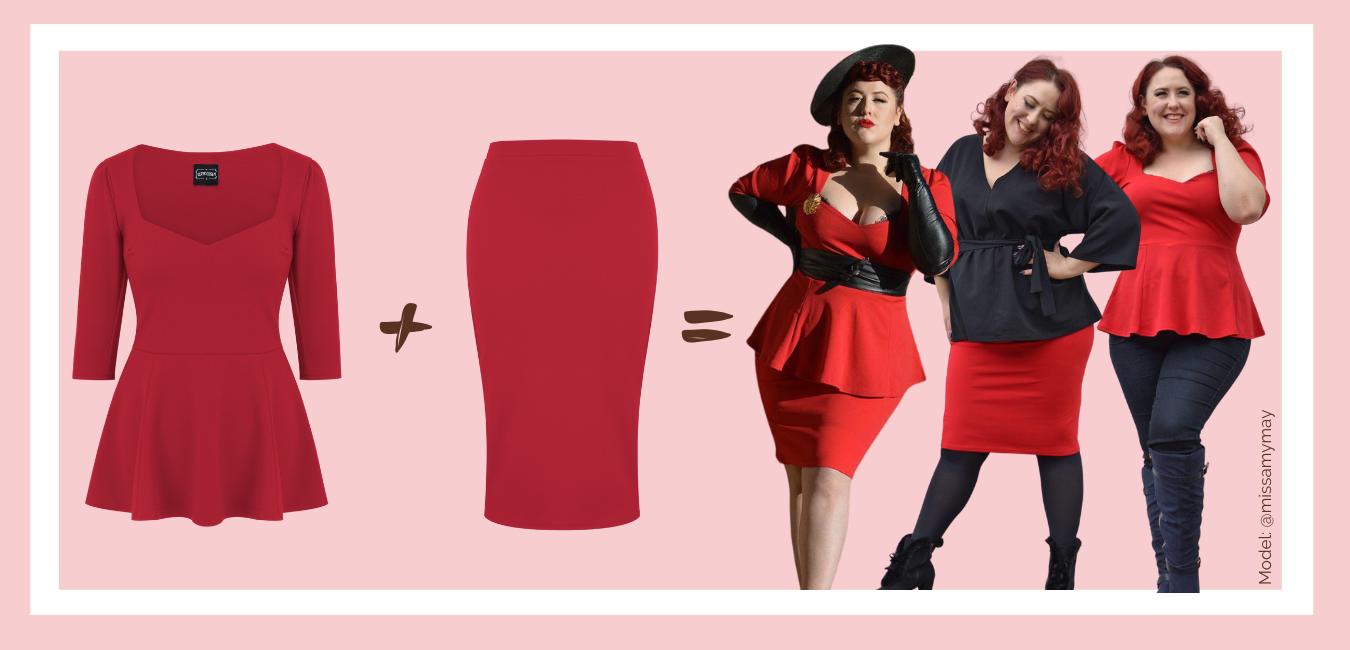 The Betty Peplum was an idea I had been toying with for a few years.
I wanted a top that would be sexy, comfortable, easy wearing and multipurpose. Something you could wear casually with jeans, but dress up and wear to a night out too. A piece that could be in your wardrobe for years, but work well as a capsule piece.
I wanted it to show off our assets and camouflage the areas of our body that most women are unhappy with.
Years of research and listening to our customers highlighted these areas, and the Betty Peplum was born.
The skirt of the peplum top is less full than that of a high street standard - this prevents the "tutu" effect around the waist.
The mid length sleeves hide the arms, and the sweetheart neckline shows off the chest.
The fabric is the real winner in this combination though, and it took me the longest time to find something I was happy enough to put my name to.
It's a modern take on the vintage crepe fabric, with SUPER stretch, comfort and NO IRONING in mind.
The Betty Bang Bang Combo is the Betty top with the pencil skirt and as outlined in the photo above of the lovely @missamymay - I chose this option so you could add it to your capsule wardrobe and create multiple outfits from 1 combo.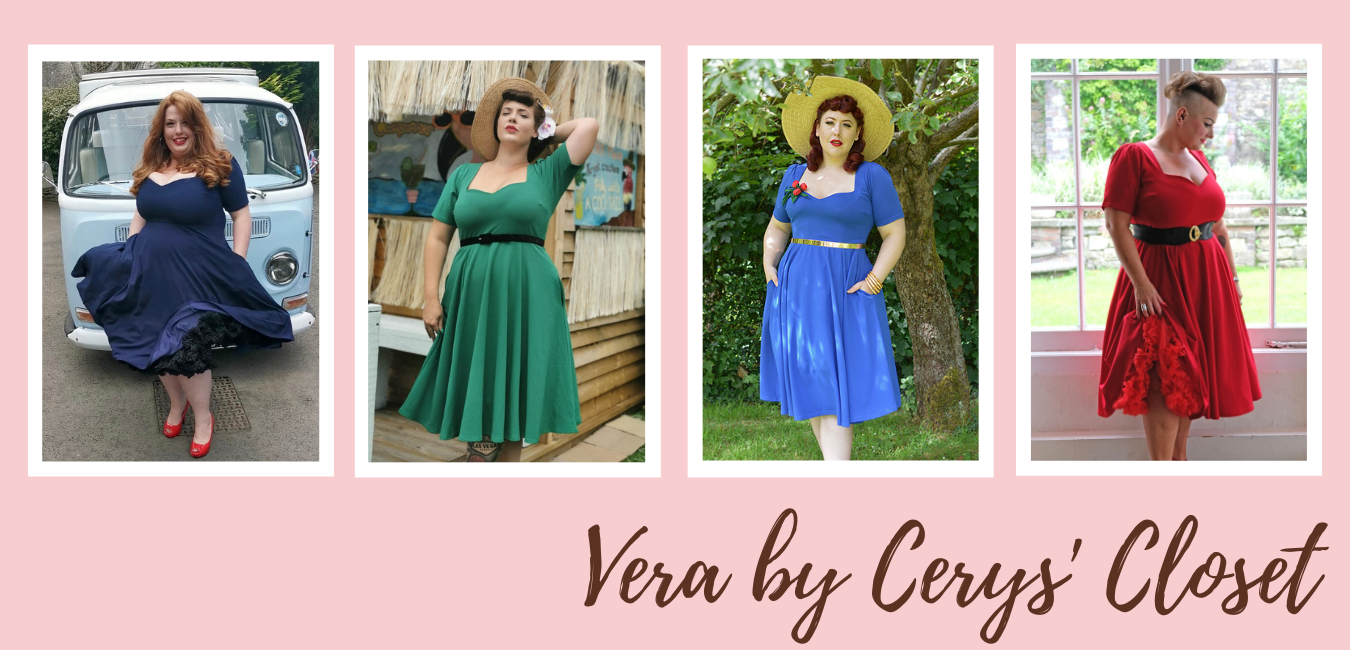 The Vera dress was a joy to make, I knew exactly what I wanted for this dress and thankfully, as soon as I settled on the fabric, we were away.
It was the first time for our manufacturer to make such a large skirt, I remember our meetings and the looks of confusion when I gave them the pattern and measurements.
They had never created anything so big, and my insistence for deep pockets is now something that will forever amused them. I think my words were - "if it doesn't hide a water bottle filled with Gin, I don't want it".
Vera has been such a hit since launching, that we now have her in 7 block colours AND 5 limited edition playful prints.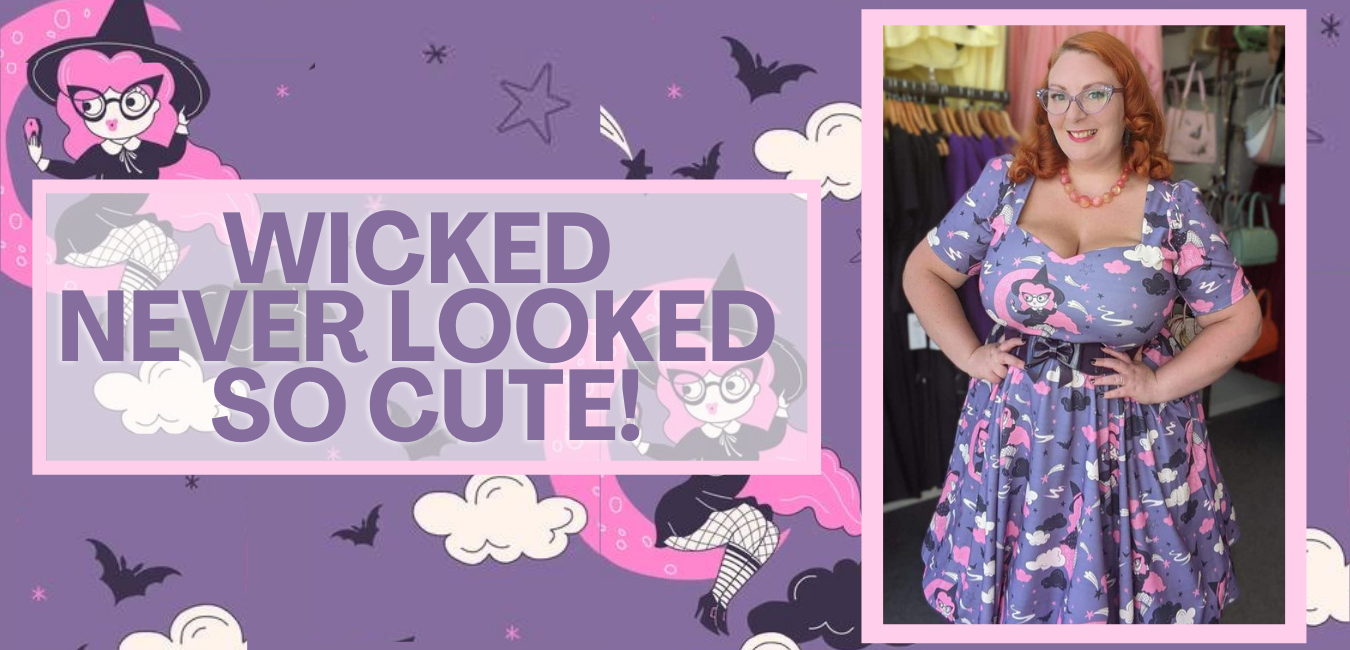 The Laura wiggle was something I was a little worried about initially, as I am not one to wear a wiggle dress personally, so I was outside of my comfort zone when designing this.
But I knew what I wanted from it, and the best way to camouflage the areas that most of my customers would mention during fittings in the shop.
She had to be sexy, but flattering... and I think I nailed this design, with her being a firm favourite in store and online.
The sexy sweetheart neckline and faux crossover bust is super flattering... it trails down into a ruching on the side that creates a pleating across the tummy.
The mid sleeves are super stretch for comfort. And I LOVE LOVE LOVE the tulip style hem on this dress.

I know 2020 wasn't an ideal time to launch a range of dresses made specifically for events, occasions and days out... but thankfully Vera shone through and many of you have loved our first designs.
I do have plans for more, but with things the way they are at the moment in the UK.... I have pressed pause on the newer lines... BUT WATCH THIS SPACE as over the last few months things in our little shop have been picking up speed again.
As a little birthday treat, and a thank you for your continued support of my business, I have popped a special Birthday code on the website for you to get 15% off all of our own brand designs!
Grab a Vera or a Betty Bang Bang now!
Valid until 23/8/2021
Until next week,
Stay Safe Everyone,
Cerys x